Yamaha 1960 Outboard Motor Manuals

1960 Yamaha Outboard Motor Service Repair Manuals

On all Yamaha outboards manufactured before April 2005 the last letter of the model name designates the year of manufacture.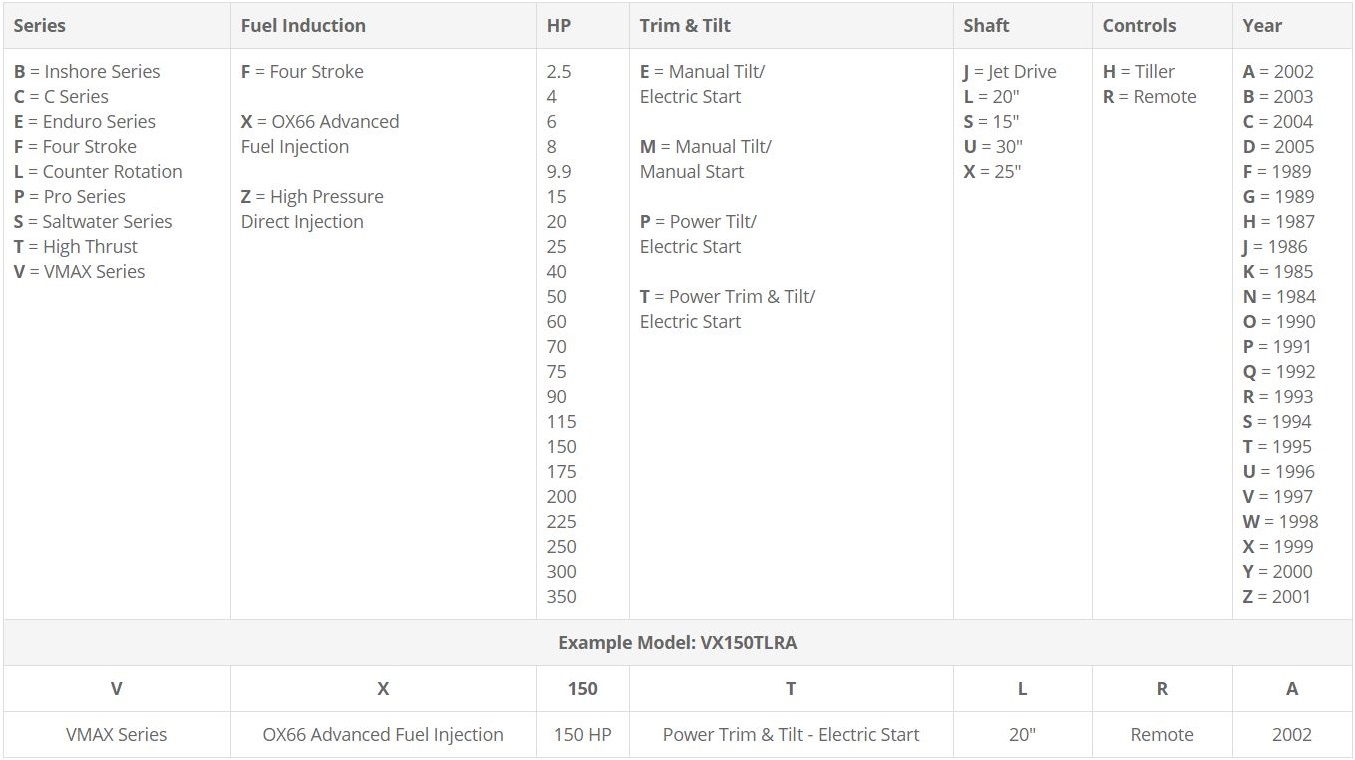 Click the Outboard Code Reference Chart here to determine your outboard's year from the model name. After April 2005 Yamaha started designating outboards by generation, starting with the letter A. 2006 and newer models/generations are indicated with a letter of the alphabet between the digits indicating the horsepower and the control/tilt method.
Select 1960 Yamaha Outboard Boat Motor Models to locate Yamaha Service Manuals
1960 Yamaha Outboard Boat Motor Model
7HP

Reference Sources:
Introduction Year: 1960 Yamaha P7 Outboard
In Yamaha's maiden year of outboard boat motor production it produced the P-7, its first ever outboard boat motor for public offering.
In July 1960, Yamaha put its first outboard motor on the market, the P-7. It was an air-cooled, 2-stroke, 123 cc model with seven horsepower and was targeted for Japanese wooden boats used in coastal fishing. Initial plans called for monthly production of 200 units. With the P-7, the history of Yamaha outboard motors commenced.
Yamaha P-7 specifications from model original release
Production: 1960 - 1964
Engine type: Air-cooled, 2-stroke, single-cylinder, 123cm³
Maximum power output: 5.2kW (7.0PS) / 5,500r/min
Weight: Approx. 30kg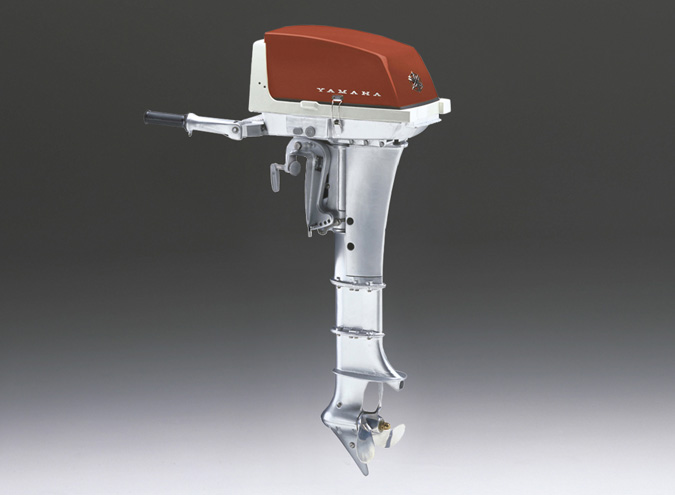 Yamaha Motor turned its attention to outboard motors as a new product category to add to its motorcycle business and the P-7 was the first outboard model Yamaha developed in this endeavor. Based on small engines originally developed for motorcycles, this model shared several parts with Yamaha's motorcycles and had specifications and performance that made it capable in both pleasure boating and commercial fishing use. These features included a transmission with forward and reverse gears and the capability of being able to switch between gasoline or kerosene fuel. It was a major first step towards the subsequent development of the Yamaha's marine product business.