Yamaha 1961 Outboard Motor Manuals

1961 Yamaha Outboard Motor Service Repair Manuals

On all Yamaha outboards manufactured before April 2005 the last letter of the model name designates the year of manufacture.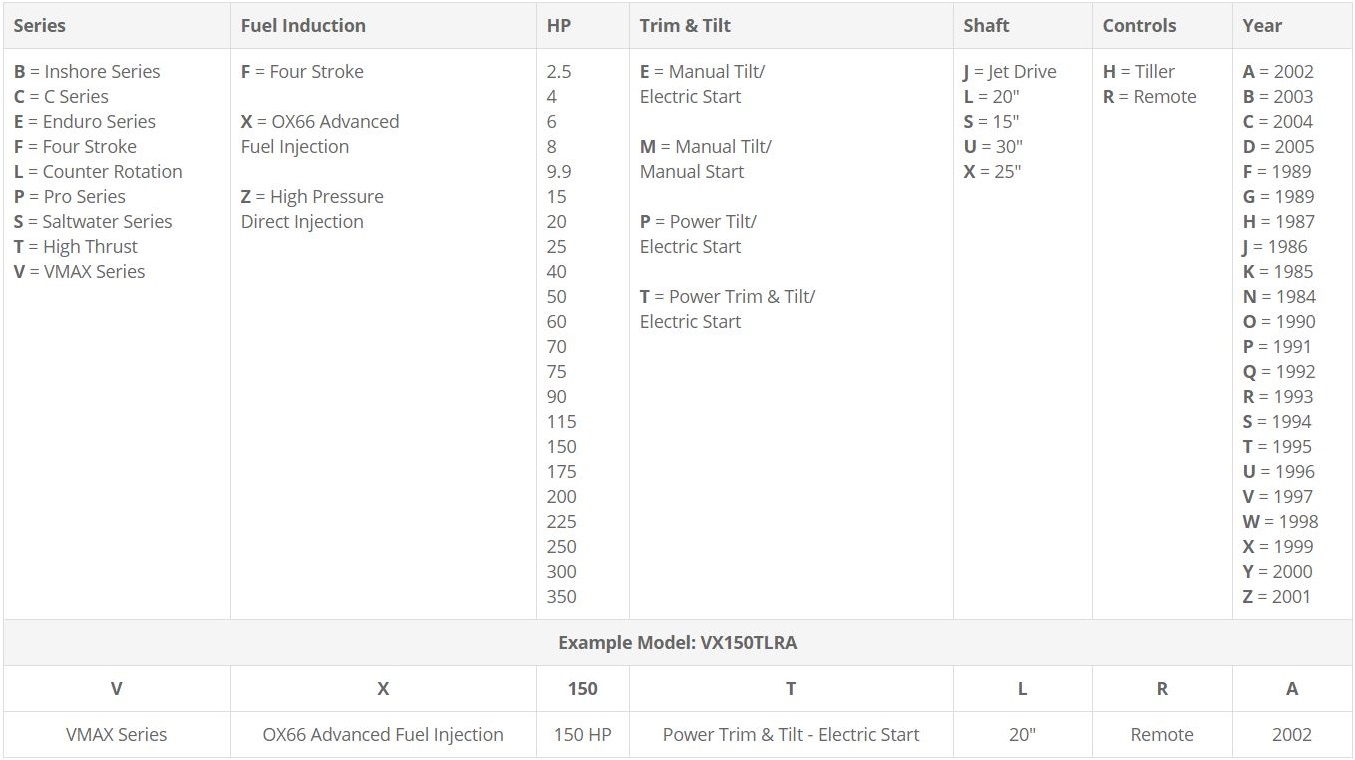 Click the Outboard Code Reference Chart here to determine your outboard's year from the model name. After April 2005 Yamaha started designating outboards by generation, starting with the letter A. 2006 and newer models/generations are indicated with a letter of the alphabet between the digits indicating the horsepower and the control/tilt method.
Select 1961 Yamaha Outboard Boat Motor Models to locate Yamaha Service Manuals
1961 Yamaha Outboard Boat Motor Models
3HP
7HP

Reference Sources:
Introduction Year: 1961 Yamaha P3 Outboard
A model that earned a strong reputation in the market was the Yamaha P-3 outboard motor launched in November 1961. This 63cc motor was air-cooled, had one cylinder, and generated three horsepower.
The fuel tank of the P-3 was designed by female staff members, which was unusual in those days. The tank featured a unique rounded shape and was painted yellow. Later on, fishermen referred to it affectionately as "Yamaha's yellow hat." It also had novel features which included the first application in an outboard motor of a rotary disk valve for pneumatic control.
Yamaha P-3 specifications from model original release
Engine type: Air-cooled, 2-stroke, single-cylinder, 63cm
Maximum power output: 2.2kW (3.0hp)
Weight: Approx. ?
Price: ¥? - USD $?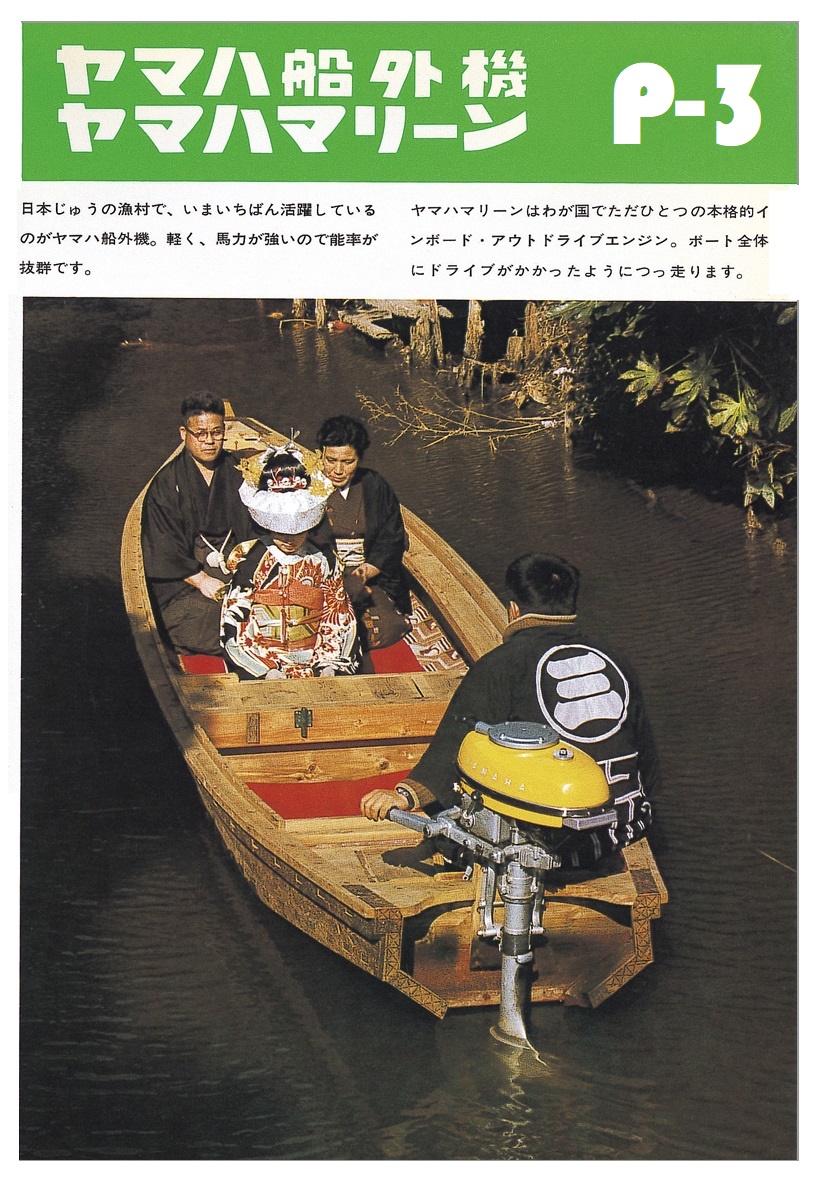 The P-3 was light and exhibited good start-up performance and therefore received the strong support of fishermen. At that time in the early 60's, red outboard motors made by Tohatsu were quite popular and the coastal waters were truly a sea of red. However, one year after the launch of the P-3, the waters off of the Boso Peninsula and elsewhere saw a conspicuous increase in "yellow hats," as Yamaha outboard motors soundly infiltrated Japan's coasts.