Yamaha 1962 Outboard Motor Manuals

1962 Yamaha Outboard Motor Service Repair Manuals

On all Yamaha outboards manufactured before April 2005 the last letter of the model name designates the year of manufacture.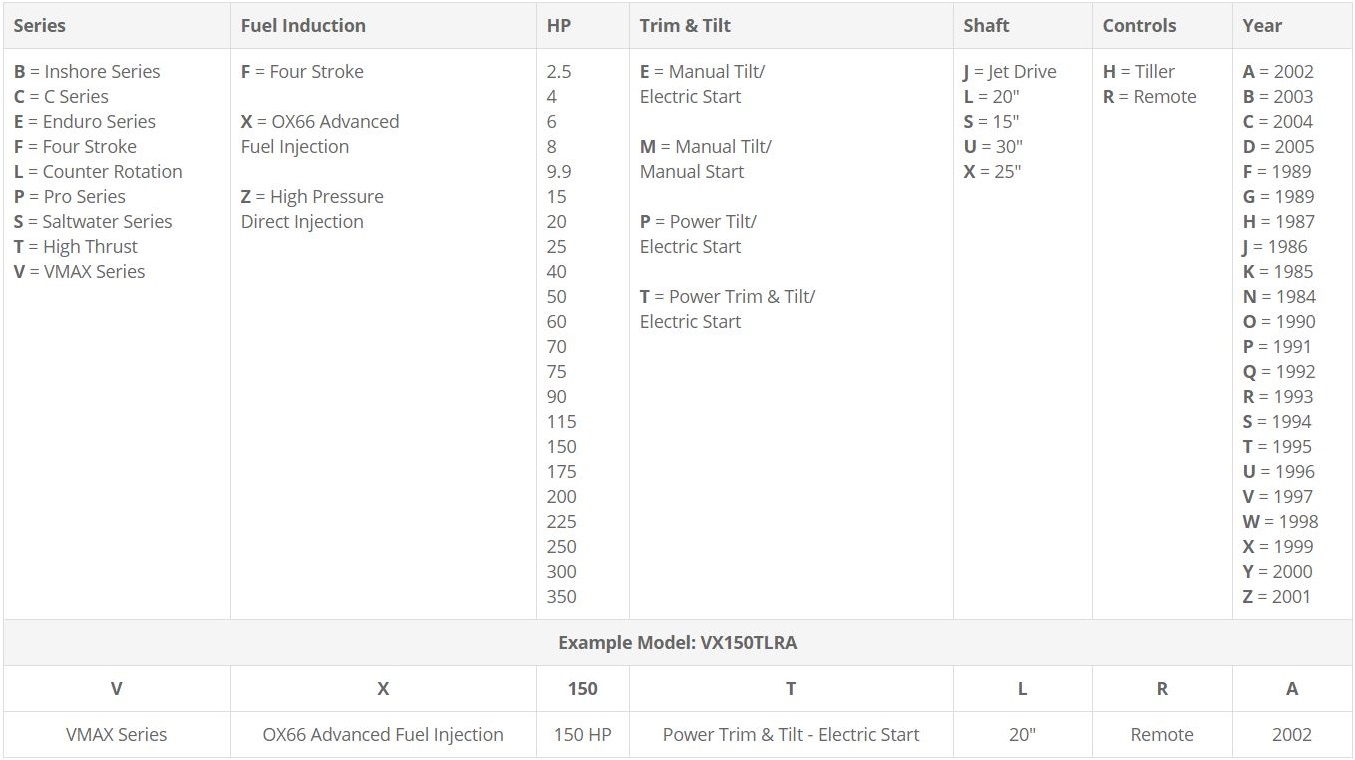 Click the Outboard Code Reference Chart here to determine your outboard's year from the model name. After April 2005 Yamaha started designating outboards by generation, starting with the letter A. 2006 and newer models/generations are indicated with a letter of the alphabet between the digits indicating the horsepower and the control/tilt method.
Select 1962 Yamaha Outboard Boat Motor Models to locate Yamaha Service Manuals
1962 Yamaha Outboard Boat Motor Models
3HP
7HP

Reference Sources:
In 1962 Yamaha continued its production of the P-3 and P-7 outboard boat motors but also added the Hiflex 11 boat to its active production in the boating category.
1962 HIFLEX-11
(1962 / Marine Product)
The HIFLEX-11 was a compact sporty FRP boat developed with the aim of increasing the popularity of marine leisure in wake of Yamaha Motor's 1960 launch of the RUN-13 and CAT-21 as Japan's first mass production FRP boats.
In pursuit of the feeling of enjoyment when riding on flat waters, the hiflex type hull was adopted for the first time on a Yamaha-built boat. With the striped hull model that appeared later boasting offshore specifications, it formed the core of Yamaha Motor's pleasure-use boat series.
On display is the Yamaha Hiflex II model.
Overall Length × breadth × depth: 3.34m × 1.49m × 0.60m
Maximum engine horsepower: 14.7kW (20.0PS)
Passenger capacity: 2