Yamaha 1963 Outboard Motor Manuals

1963 Yamaha Outboard Motor Service Repair Manuals

On all Yamaha outboards manufactured before April 2005 the last letter of the model name designates the year of manufacture.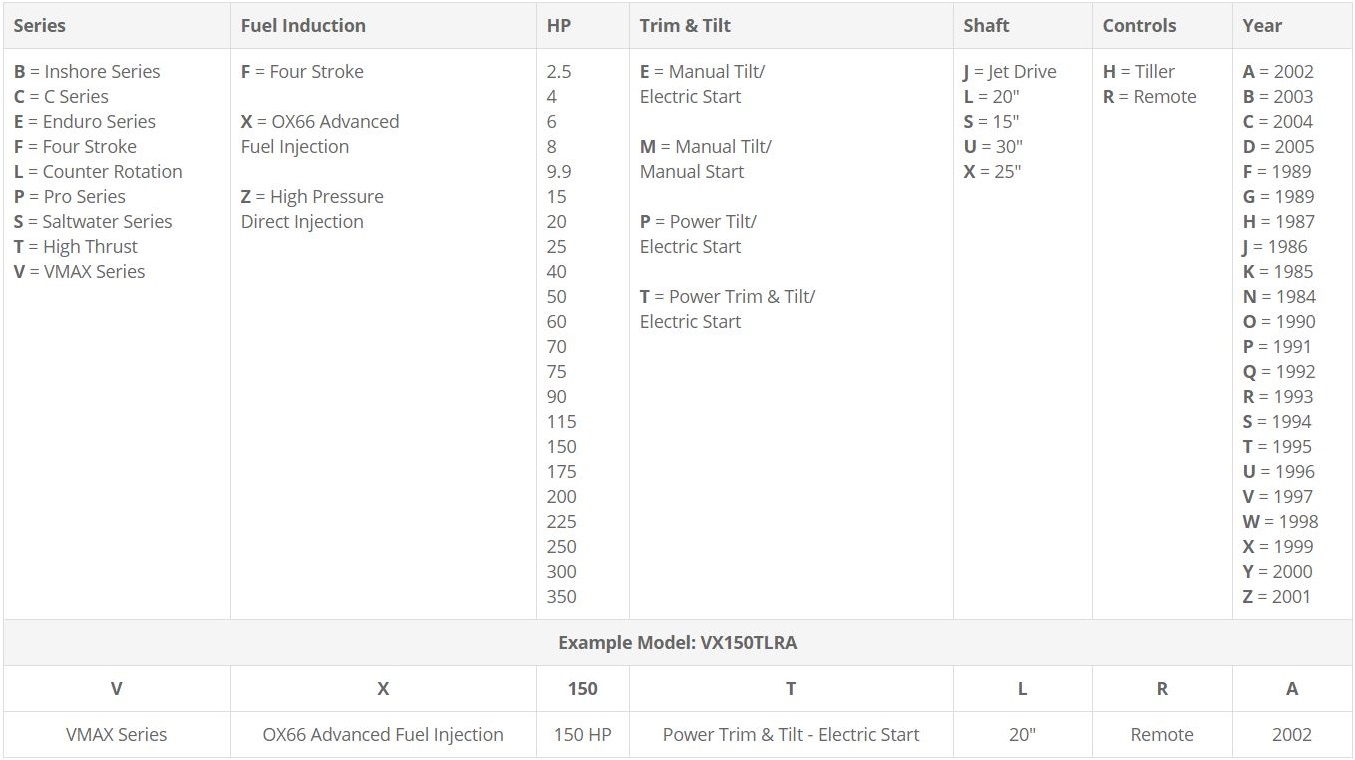 Click the Outboard Code Reference Chart here to determine your outboard's year from the model name. After April 2005 Yamaha started designating outboards by generation, starting with the letter A. 2006 and newer models/generations are indicated with a letter of the alphabet between the digits indicating the horsepower and the control/tilt method.
Select 1963 Yamaha Outboard Boat Motor Models to locate Yamaha Service Manuals
1963 Yamaha Outboard Boat Motor Models
3HP
3HP
6HP
1963 - P-6

1963 - 1965 P-6, P-6G, P-6K
7HP

Reference Sources:
Introduction Year: 1963 Yamaha PC3
The Yamaha PC-3 outboard boat motor model was the successor to the popular P-3 outboard, which was called "Yamaha's yellow hat" due to the distinctive coloring and rounded shape of its fuel tank cover, and changed the face of waterside scenes around Japan. Taking into consideration the wishes of users involved in coastal fishing, it carried on the development concept of the P-3, which had won the trust of customers with its lightness, ease of use and engine start-up performance. This new model further boosted the P-3's quality and reliability and laid the foundation for Yamaha's climb to the status of a world-leading outboard motor manufacturer.
Yamaha PC-3 specifications from model original release
Engine type: Air-cooled, 2-stroke, single-cylinder, 64cm³
Maximum power output: 2.6kW (3.5PS) / 4,500r/min